FHA & VA Mortgage Lenders Free Referral Network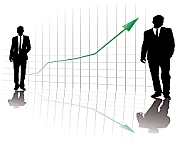 If you are a mortgage lender for manufactured/mobile and modular homes involving FHA/HUD, VA, and Conventional type loans, then you need to join our referral network.
Many people come to our website looking for lenders for their manufactured/mobile, or modular home. We often must say that we we don't have anyone to refer to them. However, if you join our free referral network, we can send them your way.
The cost of joining is absolutely FREE and there are no obligations whatsoever. However, if you need a Foundation Certification for their manufactured home, we ask that you remember us. :-)
By joining our referral network you will also be assigned a "client account" in our database. This means you will have the ability to place orders any time you want on our website on behalf of your customers (if you so choose). Again, this is also free and there is no obligation whatsoever.
To start getting free mortgage lending referrals, please begin by filling out the form below.
Already have a profile with us? Click here to update your lender profile information.
Referral Network Profile